LE RÉSUMÉ / EL RESUMEN

3 oscars
Le film britannique King's speech, de Tom Hooper est le film qui a été le plus nommé: 12 fois.
Il obtient : Meilleur scénario original / Mejor guión original ; Meilleur réalisateur / mejor director ; Meilleur film / Mejor película

True Grit / Valor de Ley , était nommé 10 fois et n'a pas eu d'oscar

4 oscars
Avec 8 nominations Origen / Inception de Christopher Nolan: Fotografía / Photo ; mejor mezcla de sonido/ Meilleur mix de son ; mejor edición de sonido/ melleur édition de son ; Meilleurs effets spéciaux / Mejores efectos visuales


3 oscars
La red social de David Fincher avait aussi 8 nominations: Meilleur adaptation scénario / Mejor guión adaptado, Meilleure musique / mejor banda sonora original, Meilleur motage / Mejor montaje

2 oscars
The Fighter a eu l'Oscar du meilleur acteur secondaire / Mejor actor de reparto, Meilleure actrice secondaire / Mejor actriz de reparto ,

1 oscar
Black Swan / Cisne negro . Meilleure actrice / Mejor actriz


2 oscars

Aucune surprise pour le prix du meilleur film d'animation pour Toy Story 3 , mais il a aussi obtenu l'oscar de la meilleure chanson

L' oscar du meilleur film étranger a été finalement attribué au film danois In a better world , En un mundo mejor


2 oscars
Oscar direction artistique / dirección artística ; Oscar meilleurs costumes / diseño de vestuario

1 oscar
Meilleur maquillage / Mejor maquillaje

MEILLEUR FILM
MEJOR PELÍCULA


The King's speech, Le discours d' un roi
MEILLEUR ACTEUR
MEJOR ACTOR

COLIN FIRTH pour Le discours d'un roi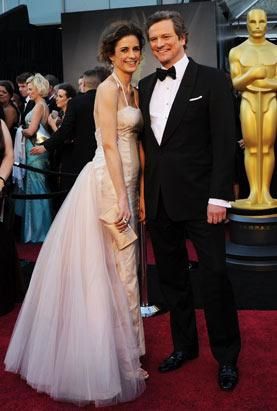 MEILLEUR ACTEUR SECOND RÔLE
MEJOR ACTOR DE REPARTO


Christian Bale dans Fighter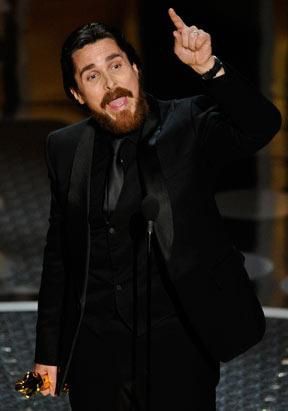 MEILLEURE ACTRICE
MEJOR ACTRIZ

Natalie Portman, dans Black Swan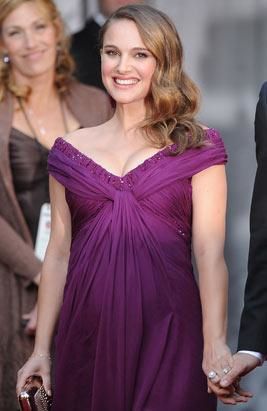 MEILLEURE ACTRICE SECOND RÔLE
MEJOR ACTRIZ DE REPARTO


Melissa Leo pour Fighter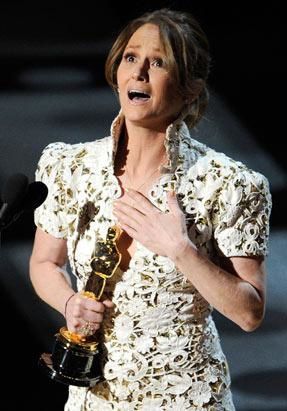 MEILLEUR RÉALISATEUR
MEJOR DIRECTOR


Tom Hooper pour Le Discours D'Un Roi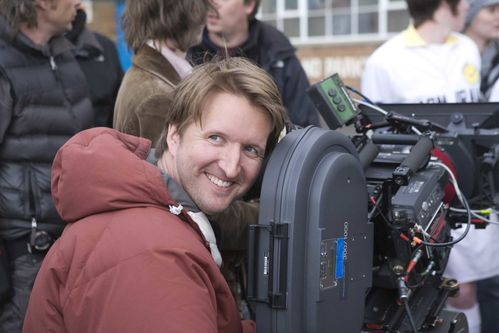 MEILLEUR FILM D' ANIMATION
MEJOR PELÍCULA DE ANUMACIÓN


Toy Story 3


MEILLEUR FILM EN LANGUE ÉTRANGÈRE
MEJOR PELÍCULA DE LENGUA NO INGLESA


In A Better World / Un mundo feliz, de Susanne Bier (Danemark)


MEILLEURE ADAPTATION SCÉNARIO
MEJOR GUIÓN ADAPTADO



The Social Network par Aaron Sorkin, el magnífico guionista de "El ala oeste de la Casa Blanca"
Javier Bardem lee el premio.
MEILLEUR SCÉNARIO
MEJOR GUIÓN ORIGINAL



David Seidler pour Le Discours D'Un Roi
MEILLEURS EFFETS SPECIAUX
MEJORES EFECTOS ESPECIALES

INCEPTION / ORIGEN

MEILLEUR MONTAGE
MEJOR MONTAJE

The Social Network de David Fincher
MEILLEURE PHOTO
MEJOR FOTOGRAFÍA

Inception de Christopher Nolan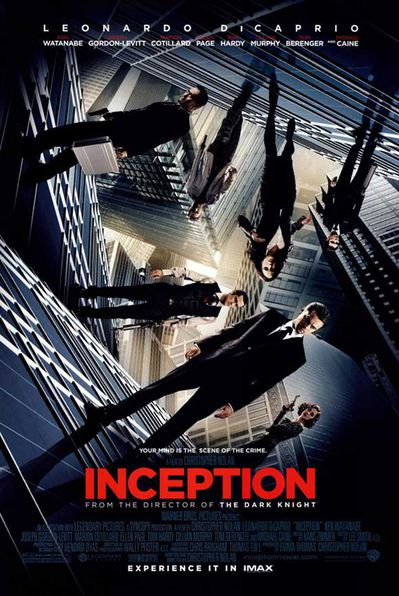 MEILLEURE DIRECTION ARTISTIQUE
MEJOR DIRECCIÓN ARTÍSTICA

Alice au pays des merveilles de Tim Burton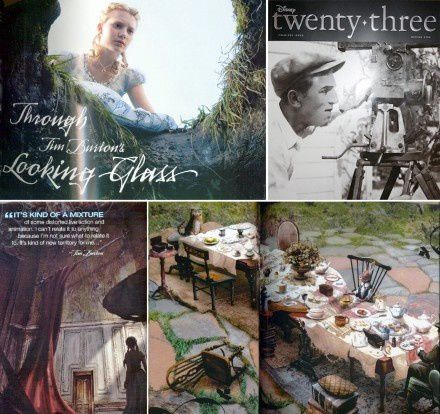 MEILLEURS COSTUMES
MEJOR DISEÑO DE VESTUARIO

Alice au pays des merveilles de Tim Burton


MEILLEURS COIFFURE et MAQUILLAGE
MEJOR MAQUILLAJE Y PELUQUERÍA

RICK BAKER, POUR THE WOLFMAN
MEILLEURE MUSIQUE
MEJOR BANDA SONORA



The Social Network de Trent reznor et Atticus Ross

MEILLEUR son mix
MEJOR mezcla de sonido

Inception / Origen
MEILLEUR edition de son
MEJOR edición de sonido

Inception / Origen
MEILLEURE CHANSON
MEJOR CANCIÓN

"We Belong Together" de Toy Story 3


MEILLEUR DOCUMENTAIRE
MEJOR DOCUMENTAL

Inside job
Charles Ferguson i Audrey Marrs

MEILLEUR COURT-MÉTRAGE documentaire
MEJOR CORTOMETRAJE documental

Strangers no more

MEILLEUR COURT-MÉTRAGE fiction
MEJOR CORTOMETRAJE de ficción


God of love de Luke Matheny
MEILLEUR COURT-MÉTRAGE D'ANIMATION
MEJOR CORTOMETRAJE DE ANIMACIÓN

Day & night de Teddy Newton
fotos varias
Bardem y Penélope a su llegada